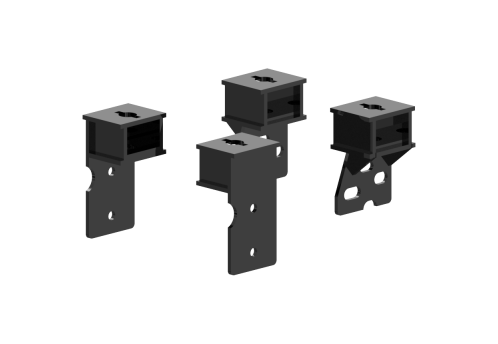 #3111 Traditional Series #3100 SuperRail Mounting Kit for 2001-2003 Ford SuperCrew F150 Trucks
#3100 Traditional Series SuperGlide mounting kits are designed specifically for, and work only with "super short" beds that are less than 6' in length. 
This Mounting Kit fits Ford SuperCrew F150 models with a 5'6" truck bed.
We recommend you visit our "#3100 How It Works" page to learn more about this one-of-a-kind hitch!
Description
Kit includes totally removable #3100 SuperRails & Posts, Mounting Brackets and Hardware.
Overall Dimensions (inches)
33"W x 6"H x 8"D; box
Finish
Black, powder coat
Shipping Specs
Box, Corrugated
Videos
Clean Bed Technology! Get a clean bed when you're not towing!