Gooseneck Trailer Adapters — How They Work!
PullRite's NEW line of Single Point, dual articulating fifth wheel hitches mount directly to your truck's OE puck mounting system or any other frame-mounted gooseneck hitch with a 2-5/16" ball.  Lightweight and stronger than aluminum, the base is made from high grade American steel.  With an adjustable offset base, our Single Point hitches compensate for most "forward of the axle" gooseneck ball installations and move the hitching point of the trailer away from the cab.  Features multiple height adjustments for additional bed side clearance.  
All Single Point hitches rock forward and backwards when stopping and starting.  Over time, this will damage your bed.  PullRite Bed Saver Rails minimize this damage because they are not welded to the hitch base, allowing them to lie flat to the bed when the hitch moves.  Undercoated with a special bed liner material, our Bed Saver Rails help prevent hitch rotation and corrosion of aluminum beds.  And because there are fewer moving parts, both hitches are extremely quiet when towing, this is especially true for the #2600.
Let's take a closer look at how these hitches work and how we improved upon the "untold" issues in similar hitch models.
And be sure to check out our other Equine and Gooseneck products or visit the links at the bottom of this page!
SWITCH BETWEEN YOUR GOOSENECK TRAILER & RV WITH THE SAME SYSTEM!
Our optional Gooseneck Adapters let you quickly switch between towing your fifth wheel and your gooseneck trailer with the same  hitch!  
Either adapter are easily seen from the cab during hookup and "raise" the gooseneck ball mounting point from the floor of your truck bed, into your line of sight for easy hookup.  Both fit a standard 4" diameter, round gooseneck trailer coupler and easily removable with pins and clips.
Use this adapter with any SuperLite hitch and eliminate leaving your cab to see how close your gooseneck ball is to the trailer coupler.  No more crawling in and out of the bed to latch it and no more switching hitches in your bed to tow your gooseneck or fifth wheel RV!
Easier to hitch because the ball and funnelled receiver is in plain sight from the drivers seat; perfect hitch-up every time.  Works with both #2400 Four Point Rail Mounted and #2600 Single Point Attachment SuperLite hitches.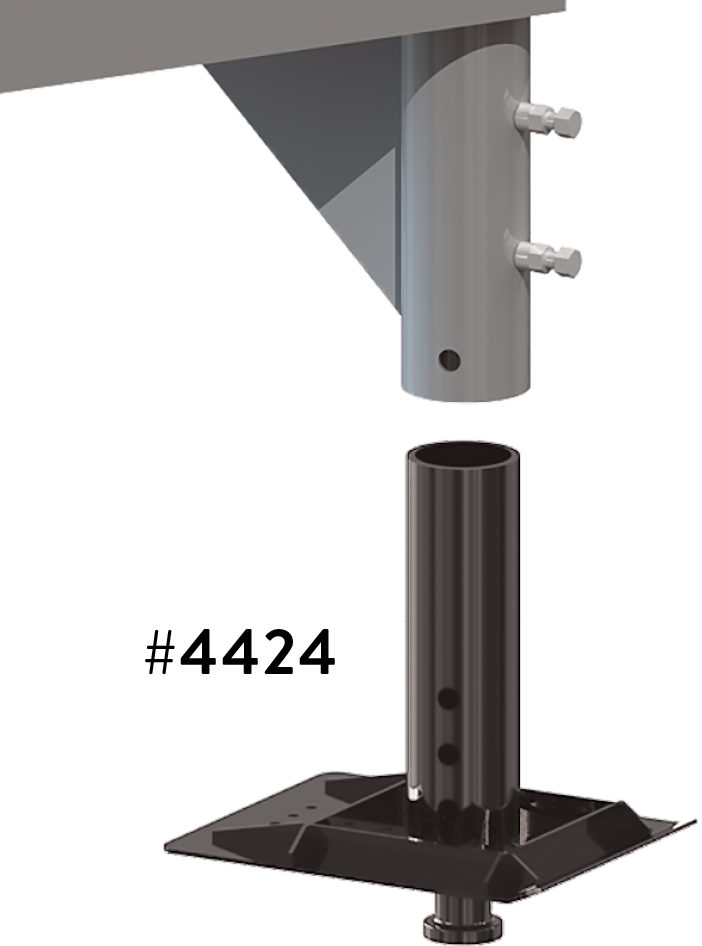 #4424 30K SUPERGLIDE / SUPER 5TH ADAPTER
This specially designed adapter is equipped with a removable capture wedge that allows you to connect to any SuperGlide or Super 5th hitch, providing you with the same benefits as the #4443, just with a hitch head rather than a ball.
This adapter, when used in conjunction with a fixed hitch like any of our Super 5th models, including the #3900 Single Point, you simply remove the isolation wedge from the adapter to hitch up and tow as a standard fifth wheel.  Works with all ISR Series Super 5th and the #3900 Single Point Super 5th. 
When used with a SuperGlide hitch, which is specifically designed for towing in a short bed truck, add the isolation wedge to achieve up to a 90° turn!  Great for horse trailers with extended living quarters! 
FLEXIBLE DESIGN POSITIONS THE KING PIN REARWARD OF THE GOOSENECK BALL
Nearly all gooseneck hitches are attached to the truck so the ball is located several inches forward of center-of-axle.  If any single point (1P) hitch is going to be used in conjunction with a short bed truck, then the owner must choose a hitch that repositions the king pin further away from the cab to prevent contact.  
The rearward offset for the base of the #2600 and the #3900 hitch itself are the industry's largest.  However, if you're towing a fifth wheel trailer with the #2600 SuperLite, you must use the King Pin Adapter which provides even more additional offset...up to nearly 8" overall!
PULLRITE'S PREMIUM, PATENTED CAM-ACTION BALL
It may seem like an insignificant item, but the gooseneck ball is the only connection your truck and trailer combo has to the truck, so it should stand out as being different than all the rest, right?
Ours does!  We have the only locking, cam-action and corrosion-resistant gooseneck ball on the market!  The #3900 1P Super 5th is compatible with all popular brands of 2-5/16" gooseneck balls, but when you choose our OE Series Gooseneck Ball, you get "above standard" quality.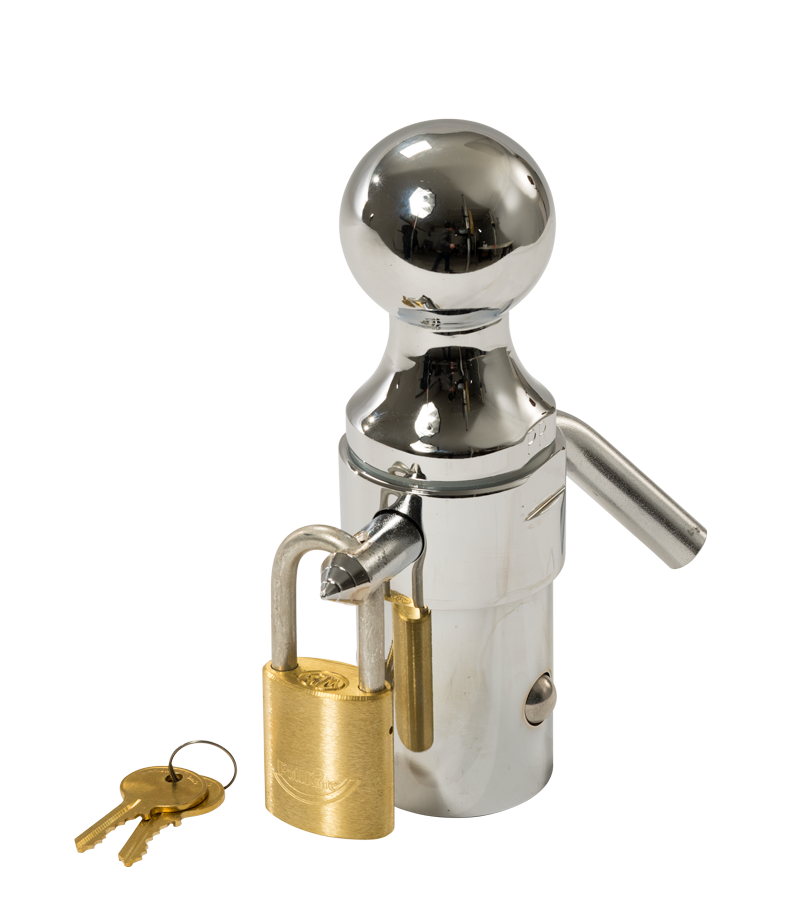 Completely manufactured at PullRite's factory in Indiana, our premium gooseneck ball is machined with tight tolerances out of the highest grade materials.  Other popular brands of gooseneck balls have their locking mechanisms accessible from the top of the ball, which gets you many opportunities for binding and corrosion from dirt and moisture.  With direct exposure to the elements, you have discoloration of plastic parts, water see page into the workings of the ball mechanism, and eventually a rust takes its affect.
Not so with PullRite.  Our locking mechanism is contained within the ball housing itself.  One turn of the ball and you're done.  No lifting of tabs, no binding, and best of all, when you're out RVing and feel the need for a bit more safety, simply substitute the pin and clip for a padlock and you're set!
For an even more detailed look at our OE Gooseneck Ball, click here.
Now that you've considered all the advantages and features of these hitches, we invite you to take a look at the #3900 Single Point Super 5th and #2600 Single Point SuperLite.