Nut Tab Technology — How it Works!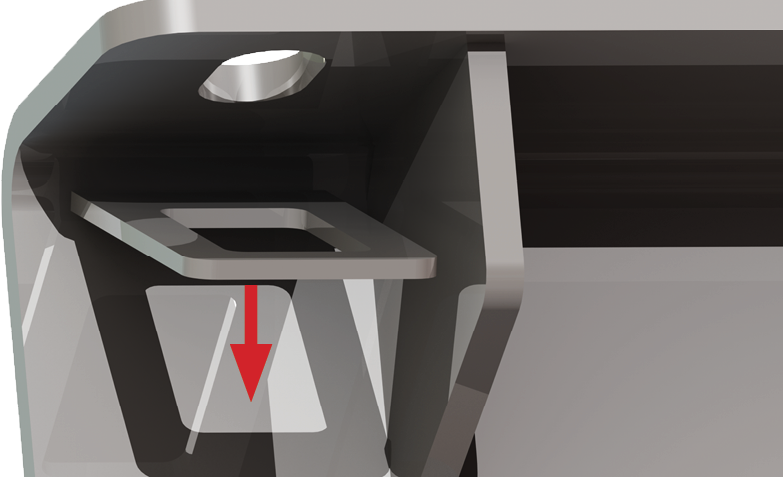 PullRite Custom Brackets with Nut Tab Technology makes installs easy, quick and requires only one man to accomplish the task!
If you like working on your vehicle, this is a DIYer's dream!  In one afternoon you can get it done yourself.  Even if you're not so handy or don't care to do it yourself, it's going to be a better and quicker install because Nut Tabs are going to make the torquing easier for your installer.  
And most of our Mounting Brackets are an even quicker install because we avoid drilling as often as possible, designing them to fit existing holes in your truck's frame.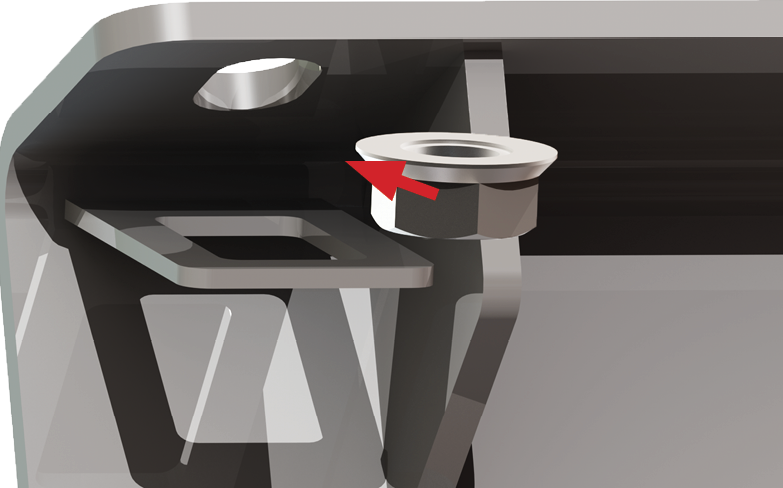 If you choose to go to a dealership to have the installation done, time truly is money, and the faster the installer can install our Mounting Brackets, the more money you will save. 
But if you're doing it yourself, there's not always an extra pair of hands around when you need them.  That's why we created Nut Tab Technology.
As you can see from the illustrations, the Nut Tabs can be gently bent downward  to insert a Serrated Flange Nut into place, then the Nut Tab bent back into place. 
Once the bracket and hardware are in place on the frame, the rest of the installation can be performed from the top side of the bed.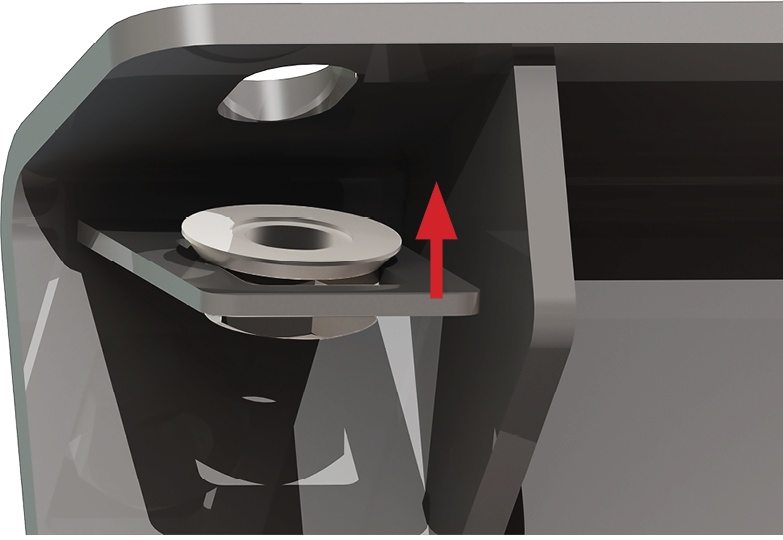 Because the Mounting Bracket holes and nut tabs are slotted, you can take a pencil and easily move the nut to line up through the bed and baserail. 
We use hex head bolts in our bracket hardware because they can be easily torqued from the top side of the bed. Most manufacturers use carriage bolts to attach the base rails through the bed to the Mounting Bracket. However, carriage bolts have a rounded head and cannot be torqued from the top side, which
means that most bed fasteners are not likely to be torqued by the installer
because of the difficulty to operate a torque wrench with limited space
under the bed. 
With Nut Tab Technology holding everything in place and preventing the nut
from rotating, all your bolts can be easily fastened from the top side while the
nut tabs prevent the flange nut from rotating.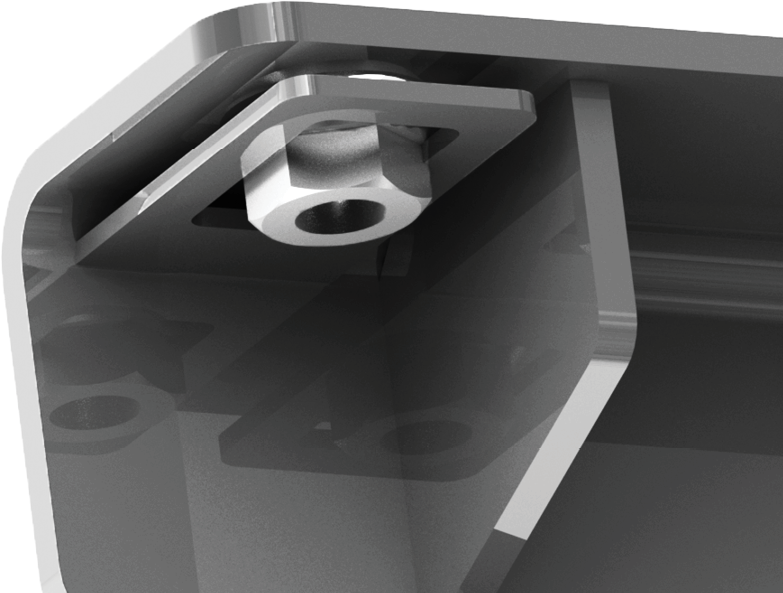 Nut Tab Technology is a better solution—it not only takes less time and makes installation easier, but you're more likely to get a proper installation because hardware can be torqued properly from the top side.
If you're starting fresh and don't have a towing system at all, we would encourage you to consider your options.  We have several mounting systems to choose from, so start here to see what's available to you.  And be sure to check out our mounting systems that feature Clean Bed Technology